Reusable 312ml non CE Black Polycarbonate Wine Glass (48 glasses)
£102.95 ex.VAT
Perfect alternative to glass.
312ml to the rim, non CE stamped
Dishwasher safe, up to 500 washes ; great for busy bars
Made from Virtually Unbreakable Polycarbonate plastic
Also available in white
Quantity Discounts
Purchase more than 1 case / Selling Unit pack of ANY non frozen goods (eg. cups, lids, frappes, hot chocolate, syrups) and discounts of £2.00 to £5.00 per case apply - see table below
£ Discount Based on Total Cases Bought - BUY MORE, PAY LESS
Quantity
Discount
Price
2

£

2.00

£

100.95 ex.VAT
3

£

3.00

£

99.95 ex.VAT
4

£

4.00

£

98.95 ex.VAT
5 +

£

5.00

£

97.95 ex.VAT
Description
Quantity Price Discounts
Size Guide
Recycling Guide
Reviews (0)
Description
Plastic wine glasses have grown rapidly in popularity in recent years. They are ideal for outdoor events where the use of standard glass isn't suitable.
About this Product

This is a great looking white premium polycarbonate unstamped plastic wine glass ideal for use at functions such as weddings, parties and festivals or just in the garden (it isn't CE stamped so licensed premises need to use a CE pourer).
The polycarbonate plastic gives these plastic glasses a virtually unbreakable strength, so when it is dropped or trodden on it does not break. Polycarbonate is also suitable for up to 500 cycles before going cloudy in a dishwasher meaning it is just as convenient as normal glasses.
Made from polycarbonate they are recyclable as category 7
Dimensions
Top Diameter – 81mm
Base Diameter – 78mm
Height – 188mm
Case Quantity
48 glasses supplied as 4 packs of 12 in case.
Typically Used For
Wine
Other Information
NO CE Stamp – licensed premises need to use a CE pourer
87g individual glass weight
Fluid Ounces to Millilitres
| Mil | Fl. Oz | ¦¦ | Fl.Oz | Mil |
| --- | --- | --- | --- | --- |
| 25 | 0.88 | ¦¦ | 1 | 28 |
| 50 | 1.76 | ¦¦ | 2 | 57 |
| 100 | 3.52 | ¦¦ | 3 | 85 |
| 200 | 7.04 | ¦¦ | 4 | 114 |
| 250 | 8.8 | ¦¦ | 5 | 142 |
| 300 | 10.56 | ¦¦ | 6 | 170 |
| 350 | 12.32 | ¦¦ | 7 | 199 |
| 400 | 14.08 | ¦¦ | 8 | 227 |
| 500 | 17.60 | ¦¦ | 9 | 256 |
| 600 | 21.12 | ¦¦ | 10 (=halfpint) | 284 |
| 700 | 24.64 | ¦¦ | 12 | 341 |
| 800 | 28.16 | ¦¦ | 15 | 426 |
| 900 | 31.68 | ¦¦ | 20 (=Pint) | 568 |
| 1000 | 35.2 | ¦¦ | 22 | 625 |
Non Frozen Products - Additional Quantity Price Discounts
| Total Non Frozen Product Order Size | £ / case Discount to apply to every Case of Product |
| --- | --- |
| 1 case | £ NIL |
| 2 cases | £2.00 |
| 3 cases | £3.00 |
| 4 cases | £4.00 |
| 5 cases and over | £5.00 |
| | |
For all our Non Frozen Product lines additional Discounts apply as soon as you buy more than 1 selling unit (this might be a case or even a bottle - whatever the listing is showing).

It doesn't have to be the same item, it can be any combination of items (Cups, Lids, Frappe, Syrups).

Purchase more than 1 item, then every single item (as defined by the product listing) will then qualify for a price discount of up to £5 per case in line with the following: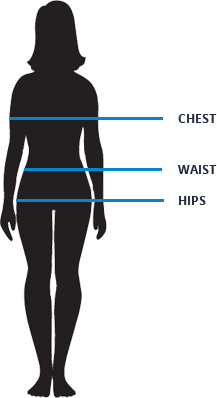 | size | chest(in.) | waist(in.) | hips(in.) |
| --- | --- | --- | --- |
| XS | 34-36 | 27-29 | 34.5-36.5 |
| S | 36-38 | 29-31 | 36.5-38.5 |
| M | 38-40 | 31-33 | 38.5-40.5 |
| L | 40-42 | 33-36 | 40.5-43.5 |
| XL | 42-45 | 36-40 | 43.5-47.5 |
| XXL | 45-48 | 40-44 | 47.5-51.5 |
Plastic Recycling Codes and Meanings
| | What is it used for? | Next Life | Ease of recycling |
| --- | --- | --- | --- |
| | Soft drink bottles, food packaging, drinking cups | Used to make more PET products | Easy |
| | Milk cartons, cleaning products, yoghurt pots, soap dispensers | Garden furniture, pipes and more milk cartons | Easy |
| | Pipe fittings, window fittings, thermal insulation, car parts | Used to make more PVC products | Difficult |
| | Food bags, shopping bags, magazine wrapping | Bin Liners, plastic furniture and floor tiles | Difficult |
| | Margarine tubs, drinking cups, microwave meal trays, wall coverings, vehicle upholstery | Clothing fibres, food containers, speed humps | Easy |
| | Some yoghurt pots, takeaway boxes, plastic cutlery, insulation | As more packaging | Difficult |
| | This includes other forms of plastic including composites such as salad bags and crisp packets | Goes to landfill | Very difficult |