KN95 protective face masks (100)
£176.95 ex.VAT
KN95 protective 4 layer mask is recommended by the WHO against viruses such as flu and coronavirus
The covering fits snugly around the face, designed to work with the contours of your face for a comfortable fit.
These respirator face coverings are created with 4 layers of fabric which make this product breathable and comfortable to wear.
CE certified, and filter out at least 95% of particle
Quantity Discounts
Purchase more than 1 case / Selling Unit pack of ANY non frozen goods (eg. cups, lids, frappes, hot chocolate, syrups) and discounts of £2.00 to £5.00 per case apply - see table below
£ Discount Based on Total Cases Bought - BUY MORE, PAY LESS
Quantity
Discount
Price
2

£

2.00

£

174.95 ex.VAT
3

£

3.00

£

173.95 ex.VAT
4

£

4.00

£

172.95 ex.VAT
5 +

£

5.00

£

171.95 ex.VAT
Description
Quantity Price Discounts
Size Guide
Recycling Guide
Reviews (0)
Description
KN95 filters out a minimum of 95% of particles.
KN95 protective and disposable face masks cover the nose, mouth and chin to offer a sealed fit and protection against particles, smoke and bacteria. The mask is held slightly away from the mouth thanks to the mask's 3D shape which is designed according to the ergonomics of your face, to ensure a secure fit and increase the breathing capability of the mask and make it more comfortable to wear, breathe and speak. This design also is able to be folded flat for hygiene and easy travel storage purposes.
The particle-filtering masks provide protection against particles such as pollen and dust but also bacteria and prevent them entering the body through the mouth and nostrils. KN95 face masks are designed to filter out a minimum of 95% of particles which make the filtration system highly effective.
World Health Organisation (WHO) recommended.
Features of KN95 protective face masks
Prevents particles entering the body through the nose or mouth
Ear loops
Double layer melt-blown (4 layers of filtration)
Lightweight and breathable
Comfortable fit
Very high-filter efficiency – 95% 0.3 microns (smaller)
Mask standard – CE certified
High level of protection in enclosed spaces
Very durable when compared to the traditional rectangle ear looped masks
Dust, pollen, smoke and bacteria protection
Case Quantity
100 masks per case (20 zip bags of 5 masks per bag)
Non Frozen Products - Additional Quantity Price Discounts
| Total Non Frozen Product Order Size | £ / case Discount to apply to every Case of Product |
| --- | --- |
| 1 case | £ NIL |
| 2 cases | £2.00 |
| 3 cases | £3.00 |
| 4 cases | £4.00 |
| 5 cases and over | £5.00 |
| | |
For all our Non Frozen Product lines additional Discounts apply as soon as you buy more than 1 selling unit (this might be a case or even a bottle - whatever the listing is showing).

It doesn't have to be the same item, it can be any combination of items (Cups, Lids, Frappe, Syrups).

Purchase more than 1 item, then every single item (as defined by the product listing) will then qualify for a price discount of up to £5 per case in line with the following: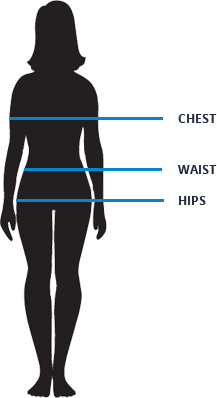 | size | chest(in.) | waist(in.) | hips(in.) |
| --- | --- | --- | --- |
| XS | 34-36 | 27-29 | 34.5-36.5 |
| S | 36-38 | 29-31 | 36.5-38.5 |
| M | 38-40 | 31-33 | 38.5-40.5 |
| L | 40-42 | 33-36 | 40.5-43.5 |
| XL | 42-45 | 36-40 | 43.5-47.5 |
| XXL | 45-48 | 40-44 | 47.5-51.5 |
Plastic Recycling Codes and Meanings
| | What is it used for? | Next Life | Ease of recycling |
| --- | --- | --- | --- |
| | Soft drink bottles, food packaging, drinking cups | Used to make more PET products | Easy |
| | Milk cartons, cleaning products, yoghurt pots, soap dispensers | Garden furniture, pipes and more milk cartons | Easy |
| | Pipe fittings, window fittings, thermal insulation, car parts | Used to make more PVC products | Difficult |
| | Food bags, shopping bags, magazine wrapping | Bin Liners, plastic furniture and floor tiles | Difficult |
| | Margarine tubs, drinking cups, microwave meal trays, wall coverings, vehicle upholstery | Clothing fibres, food containers, speed humps | Easy |
| | Some yoghurt pots, takeaway boxes, plastic cutlery, insulation | As more packaging | Difficult |
| | This includes other forms of plastic including composites such as salad bags and crisp packets | Goes to landfill | Very difficult |