Disposable 135ml Plastic Champagne Glass (150 glasses)
£40.95 ex.VAT
Perfect alternative to glass.
135ml to the rim
Single use; great for toasts at weddings and other parties
Made from Polystyrene (PS) and can be recycled wherever you see a 6 on the bin
Quantity Discounts
Purchase more than 1 case / Selling Unit pack of ANY non frozen goods (eg. cups, lids, frappes, hot chocolate, syrups) and discounts of £2.00 to £5.00 per case apply - see table below
£ Discount Based on Total Cases Bought - BUY MORE, PAY LESS
Quantity
Discount
Price
2

£

2.00

£

38.95 ex.VAT
3

£

3.00

£

37.95 ex.VAT
4

£

4.00

£

36.95 ex.VAT
5 +

£

5.00

£

35.95 ex.VAT
Description
Quantity Price Discounts
Size Guide
Recycling Guide
Reviews (0)
Description
Unlike most other alcoholic beverages Champagne & Prosecco is sold by the glass as opposed to a measure due to its lively nature, you will find that most plastic champagne glasses are not't CE stamped for this exact reason.
About this Product

These are single piece clear disposable plastic champagne flutes, with a 135ml (5 fl.oz) capacity to rim and a marked line and text 0.125L approximately 7mm from the rim of the glasses.
The flute is manufactured from clear thin walled polystyrene plastic and is produced with varied height flare effect on the main body of the glasses which also adds a more solid feel to the glass when being held by the drinker.
The glasses when held are rigid and solid to drink from, but will of course be crushed if pressurised too much in the hand and readily break under foot.
Made from polystyrene (PS)  they are recyclable.
Dimensions
Top Diameter – 58mm
Base Diameter – 60mm
Height – 173mm
Case Quantity
150 glasses supplied in a case.
Typically Used For
Champagne, prosecco and other sparkling wines
Other Information
NO CE Stamp
14g individual glass weight
Fluid Ounces to Millilitres
| Mil | Fl. Oz | ¦¦ | Fl.Oz | Mil |
| --- | --- | --- | --- | --- |
| 25 | 0.88 | ¦¦ | 1 | 28 |
| 50 | 1.76 | ¦¦ | 2 | 57 |
| 100 | 3.52 | ¦¦ | 3 | 85 |
| 200 | 7.04 | ¦¦ | 4 | 114 |
| 250 | 8.8 | ¦¦ | 5 | 142 |
| 300 | 10.56 | ¦¦ | 6 | 170 |
| 350 | 12.32 | ¦¦ | 7 | 199 |
| 400 | 14.08 | ¦¦ | 8 | 227 |
| 500 | 17.60 | ¦¦ | 9 | 256 |
| 600 | 21.12 | ¦¦ | 10 (=halfpint) | 284 |
| 700 | 24.64 | ¦¦ | 12 | 341 |
| 800 | 28.16 | ¦¦ | 15 | 426 |
| 900 | 31.68 | ¦¦ | 20 (=Pint) | 568 |
| 1000 | 35.2 | ¦¦ | 22 | 625 |
Non Frozen Products - Additional Quantity Price Discounts
| Total Non Frozen Product Order Size | £ / case Discount to apply to every Case of Product |
| --- | --- |
| 1 case | £ NIL |
| 2 cases | £2.00 |
| 3 cases | £3.00 |
| 4 cases | £4.00 |
| 5 cases and over | £5.00 |
| | |
For all our Non Frozen Product lines additional Discounts apply as soon as you buy more than 1 selling unit (this might be a case or even a bottle - whatever the listing is showing).

It doesn't have to be the same item, it can be any combination of items (Cups, Lids, Frappe, Syrups).

Purchase more than 1 item, then every single item (as defined by the product listing) will then qualify for a price discount of up to £5 per case in line with the following: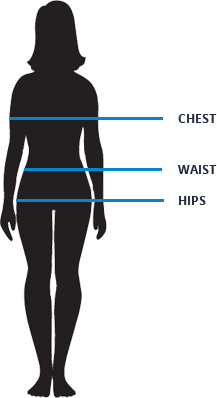 | size | chest(in.) | waist(in.) | hips(in.) |
| --- | --- | --- | --- |
| XS | 34-36 | 27-29 | 34.5-36.5 |
| S | 36-38 | 29-31 | 36.5-38.5 |
| M | 38-40 | 31-33 | 38.5-40.5 |
| L | 40-42 | 33-36 | 40.5-43.5 |
| XL | 42-45 | 36-40 | 43.5-47.5 |
| XXL | 45-48 | 40-44 | 47.5-51.5 |
Plastic Recycling Codes and Meanings
| | What is it used for? | Next Life | Ease of recycling |
| --- | --- | --- | --- |
| | Soft drink bottles, food packaging, drinking cups | Used to make more PET products | Easy |
| | Milk cartons, cleaning products, yoghurt pots, soap dispensers | Garden furniture, pipes and more milk cartons | Easy |
| | Pipe fittings, window fittings, thermal insulation, car parts | Used to make more PVC products | Difficult |
| | Food bags, shopping bags, magazine wrapping | Bin Liners, plastic furniture and floor tiles | Difficult |
| | Margarine tubs, drinking cups, microwave meal trays, wall coverings, vehicle upholstery | Clothing fibres, food containers, speed humps | Easy |
| | Some yoghurt pots, takeaway boxes, plastic cutlery, insulation | As more packaging | Difficult |
| | This includes other forms of plastic including composites such as salad bags and crisp packets | Goes to landfill | Very difficult |