Disposable 125 / 175ml CE Plastic Wine Glass (280 glasses)
£49.95 ex.VAT
Perfect alternative to glass.
Lined at 125ml and 175ml, capacity 210ml, making this a very versatile glass
Our most popular wine glass
Single use; great for outdoor events and festivals
Made from Polystyrene (PS) and can be recycled wherever you see a 6 on the bin
Quantity Discounts
Purchase more than 1 case / Selling Unit pack of ANY non frozen goods (eg. cups, lids, frappes, hot chocolate, syrups) and discounts of £2.00 to £5.00 per case apply - see table below
£ Discount Based on Total Cases Bought - BUY MORE, PAY LESS
Quantity
Discount
Price
2

£

2.00

£

47.95 ex.VAT
3

£

3.00

£

46.95 ex.VAT
4

£

4.00

£

45.95 ex.VAT
5 +

£

5.00

£

44.95 ex.VAT
Description
Quantity Price Discounts
Size Guide
Recycling Guide
Reviews (0)
Description
Plastic wine glasses have grown rapidly in popularity in recent years. They are ideal for outdoor events where the use of standard glass isn't suitable.
About this Product

These disposable plastic wine glasses are a single piece hard walled clear polystyrene design with a classic stem and wine glass shaped look, making this ideal for busy licensed premises who require a CE stamped disposable wine glass.
The CE stamp is on the base of the glass and it has two legal measure lines at 125ml and 175ml on opposing sides of the glasses. The line markings are clearly printed (as can be seen in the photos) and on the same side of the glasses, handy for busy bar staff serving wine in a hurry!
The hard walled polystyrene manufacturing means they are fairly sturdy to hold, though will obviously break if crushed in the hand. There is a faint manufacturing seam on side of the wine glasses.
They are perfect for use at busy events, pubs and bar where there is a high turnover of wine, washing of reusable glasses isn't suitable and traditional glass cannot be used for safety or other reasons. As they are made from clear polystyrene (recycling code 6) they can be conveniently collected and recycled after use.
Made from polystyrene (PS)  they are recyclable.
Dimensions
Top Diameter – 65mm
Base Diameter – 54mm
Height – 100mm
Case Quantity
280 glasses supplied in 1 case.
Typically Used For
Wine
Other Information
CE Stamp
16g individual glass weight
Fluid Ounces to Millilitres
| Mil | Fl. Oz | ¦¦ | Fl.Oz | Mil |
| --- | --- | --- | --- | --- |
| 25 | 0.88 | ¦¦ | 1 | 28 |
| 50 | 1.76 | ¦¦ | 2 | 57 |
| 100 | 3.52 | ¦¦ | 3 | 85 |
| 200 | 7.04 | ¦¦ | 4 | 114 |
| 250 | 8.8 | ¦¦ | 5 | 142 |
| 300 | 10.56 | ¦¦ | 6 | 170 |
| 350 | 12.32 | ¦¦ | 7 | 199 |
| 400 | 14.08 | ¦¦ | 8 | 227 |
| 500 | 17.60 | ¦¦ | 9 | 256 |
| 600 | 21.12 | ¦¦ | 10 (=halfpint) | 284 |
| 700 | 24.64 | ¦¦ | 12 | 341 |
| 800 | 28.16 | ¦¦ | 15 | 426 |
| 900 | 31.68 | ¦¦ | 20 (=Pint) | 568 |
| 1000 | 35.2 | ¦¦ | 22 | 625 |
Non Frozen Products - Additional Quantity Price Discounts
| Total Non Frozen Product Order Size | £ / case Discount to apply to every Case of Product |
| --- | --- |
| 1 case | £ NIL |
| 2 cases | £2.00 |
| 3 cases | £3.00 |
| 4 cases | £4.00 |
| 5 cases and over | £5.00 |
| | |
For all our Non Frozen Product lines additional Discounts apply as soon as you buy more than 1 selling unit (this might be a case or even a bottle - whatever the listing is showing).

It doesn't have to be the same item, it can be any combination of items (Cups, Lids, Frappe, Syrups).

Purchase more than 1 item, then every single item (as defined by the product listing) will then qualify for a price discount of up to £5 per case in line with the following: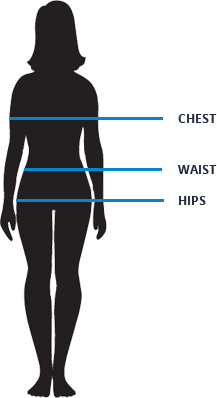 | size | chest(in.) | waist(in.) | hips(in.) |
| --- | --- | --- | --- |
| XS | 34-36 | 27-29 | 34.5-36.5 |
| S | 36-38 | 29-31 | 36.5-38.5 |
| M | 38-40 | 31-33 | 38.5-40.5 |
| L | 40-42 | 33-36 | 40.5-43.5 |
| XL | 42-45 | 36-40 | 43.5-47.5 |
| XXL | 45-48 | 40-44 | 47.5-51.5 |
Plastic Recycling Codes and Meanings
| | What is it used for? | Next Life | Ease of recycling |
| --- | --- | --- | --- |
| | Soft drink bottles, food packaging, drinking cups | Used to make more PET products | Easy |
| | Milk cartons, cleaning products, yoghurt pots, soap dispensers | Garden furniture, pipes and more milk cartons | Easy |
| | Pipe fittings, window fittings, thermal insulation, car parts | Used to make more PVC products | Difficult |
| | Food bags, shopping bags, magazine wrapping | Bin Liners, plastic furniture and floor tiles | Difficult |
| | Margarine tubs, drinking cups, microwave meal trays, wall coverings, vehicle upholstery | Clothing fibres, food containers, speed humps | Easy |
| | Some yoghurt pots, takeaway boxes, plastic cutlery, insulation | As more packaging | Difficult |
| | This includes other forms of plastic including composites such as salad bags and crisp packets | Goes to landfill | Very difficult |